AZEK Captivate Siding vs. Other Siding Materials
Siding is a crucially important component of any home or building. After working so hard to build the internal structure and then insulating and sheathing it properly, siding will be the final step to protect the home from the exterior elements.
Like most aspects of a building, siding has traditionally been composed of wood in various forms. While wood is a great option, modern materials have been created to reduce costs, limit maintenance and extend longevity. 
Let's take a look at some of the modern options for home siding, along with their pros and cons. Which siding material offers the best aesthetics and functional value? Keep reading to find out.
Modern Siding Material Options
Vinyl Siding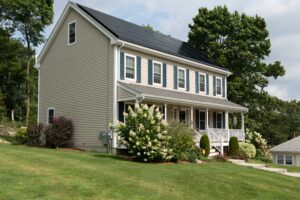 Vinyl is a commonly utilized material for siding, mainly due to its cost. While vinyl is a cost-effective siding solution, it comes with many drawbacks. It is vulnerable to particulate damage such as hail, and while many colors are available, vinyl tends to fade over time faster than other materials. As a result, many homeowners find vinyl siding incompatible with high-end design features.  
While it may be a budget-friendly option and certainly useful, vinyl remains low on the list of choices when it comes to selecting a premium siding that will protect the home while achieving superior aesthetics. 
Brick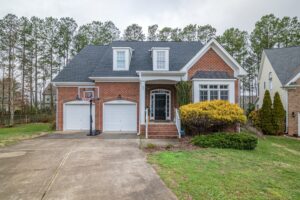 Brick is a classic choice for siding, as you'll see various homes with brick exteriors when driving through most neighborhoods and cityscapes. Brick exudes its own aesthetic that's traditionally sought after, but it is limited in terms of color and overall design sensibilities.
Brick is a fire-resistant, durable siding choice that also offers insulation value. However, while it's generally low-maintenance, brick will likely need to be re-mortared at some point, and installation excellence is crucial to combat this.
While an attractive choice, modern home builders, designers and owners are looking for more modern aesthetics — while it is an aesthetically-pleasing option, brick is ultimately brick. After considering the high costs of the material and its timely installation, designers are now looking for other materials with more modern looks and qualities.
Metal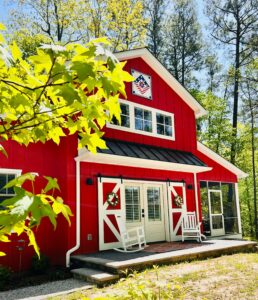 Source
Metal siding works well as a siding material. Similar to brick, metal siding has a pronounced aesthetic. Unlike brick, the aesthetic of metal siding isn't nearly as popular. 
While great for warehouses and barns, metal siding can be cost-prohibitive for most homeowners. Also, in terms of style, metal siding is a one-note aesthetic. But the material is low-maintenance and great at resisting both fire and bugs. Unfortunately, metal siding is vulnerable to heavy moisture — because of this, it is impractical for higher humidity climates. Additionally, the lighter the metal the easier it is to install, but the less protection it has from impacts.
AZEK Captivate Engineered Shingle Siding
Engineered shingles are made from cellular PVC or engineered polymer to form shingles or tiles. The result is a highly-durable product that gives the desired look of natural cedar shingles without the fire risk or maintenance hassles.
Appearance
By recreating the stunning look of natural cedar shingles, homeowners get the beautiful curb appeal they want without the upkeep when they choose engineered siding.
Engineered shingles often come pre-painted in a wide variety of colors. The pre-painting process ensures consistent coverage and a smooth coat to provide a beautifully finished look.
Durability & Maintenance
While natural cedar shingles will turn grayish or brownish over time, engineered shingles will take much longer to weather and will not fade, bleed or run.
Engineered shingle siding also requires very little maintenance due to its mold and mildew resistance. An occasional power washing is all that's needed to keep your home's siding looking like new.
Weather Resistance
Engineered shingle siding is resistant to wind, hail, driving rain and heavy snow. Additionally, the manufacturing process of engineered siding with virgin resins and inorganic pigments helps resist fading and cracking by better shielding UV rays from the sun.

Fire Resistance
Engineered siding is fire-resistant. It can withstand high temperatures, even in areas that see consistent brush fires.
Choosing the Best Engineered Shingle Siding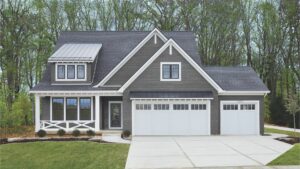 When choosing an engineered shingle siding, choose a solution that gives you the best of both worlds. AZEK Captivate is designed to give your home the look and feel of cedar without the hassle of continuous maintenance. 
This moisture-resistant material will not rot, split, splinter, peel, warp or swell from moisture. But its unparalleled strength does not sacrifice aesthetics. Captivate siding and trim combines AZEK-engineered polymers and PaintPro® technology, which works like a primer coat, but at the molecular level. The result is a stunning finished look that can stand the test of time and weather. 
This coating provides a shield against all of the moisture, rot and insect issues that are found with natural cedar shingle siding. It also provides another layer of durability to extend the life of the siding and its color — the paint manufacturer warrants Captivate paint performance for 15 years against cracking, peeling or flaking. 
Incorporating Captivate siding and trim means homeowners can get an exterior design that is not only low-maintenance but one that is also unique to their personal style.
Talk to an Exterior Solutions Expert
You shouldn't have to compromise when it comes to the look of your home. If you're looking for an engineered shingle siding solution, Russin's solutions experts can find you the perfect match.
At Russin, we pride ourselves on carrying the best building materials brands. However, we go beyond just selling materials — we provide expert-level support and guidance for all of our customers throughout their entire project. 
Ready to get started? Talk to our engineered shingle siding professionals at Russin today!