6 Luxury Home Building Trends in Connecticut for 2023
For most of us, we have an idea in mind of what success looks like. For some it may mean a beefed up 401k, for others it may be a speed boat or sports car. Since the pandemic, however, we're seeing more and more families seek a home oasis as their splurge of choice.
The definition of luxury may vary based on who you ask but there are constants we see across the country. Let's break down the 6 luxury home building trends we're seeing in 2023.
6 Luxury Home Buildings Trends for 2023
Energy Efficiency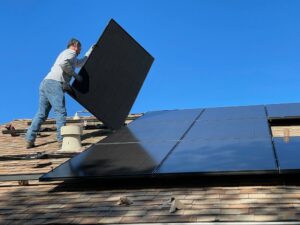 In this day and age, reducing energy costs is essential for home developers and owners. It should be no surprise that the trend toward energy efficiency continues to rise. Most modern luxury builders opt for energy-efficient materials and equipment in their designs.
Energy-efficient materials and equipment can vary depending on your area and the contractor's specifications, including low-flow fixtures, energy-efficient appliances, energy-saving lighting, insulated windows, solar power and more. In addition to reducing energy costs, these add-ons also help reduce greenhouse gas emissions, which makes these homes substantially more eco-friendly.
Sustainable Materials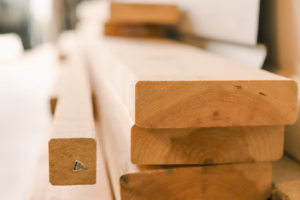 While we're talking about eco-friendly consumers, we can't neglect to mention a general preference for increased sustainability in the home. That's why most luxury home builders incorporate sustainable materials into their designs.
Sustainable materials are those that are eco-friendly, biodegradable and renewable. These materials are typically sourced responsibly from renewable sources, which ultimately have a better impact on the environment. Due to growing global pressure and the alarming nature of climate change, sustainable and eco-friendly materials are not just an aesthetic choice — they're often a must-have quality for home buyers.
Smart Home Technology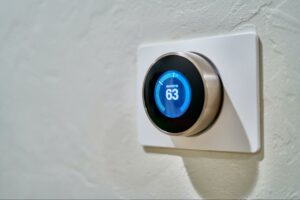 In addition to incorporating energy-efficient materials and features, luxury home builders also utilize smart home technology to make their homes even more efficient. Of course, no new home buyer is going to turn down a fully-engaged smart home. It's just way too convenient!
Smart home technology can be used to automate lighting, climate control, security and other systems. It can also be used to reduce energy consumption by controlling appliances and lighting remotely, which makes them more energy-efficient and convenient.
High-End Finishes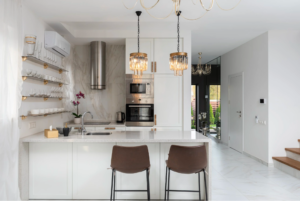 One of the hallmarks of luxury homes is the use of high-end finishes. From the knob pulls to the shower glass, in a luxury home, no detail is overlooked.
As a result, when you walk into the space, you can feel it immediately. Even when they're not overly embellished, the fixtures and finishes are of the highest quality that speaks to their craftsmanship and longevity.
Open Floor Plans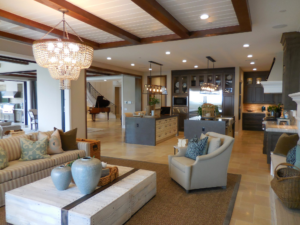 Open floor plans are also increasingly popular in luxury homes. When you walk into the living room of a luxury home, it should feel like there's a ton of space for you to move, breathe and relax.
That's the power of an open floor plan. It allows you to create a spacious environment to give a sense of peace and comfort. Open floor plans can also help bring in more natural light, which makes the home brighter and more inviting.
Outdoor Living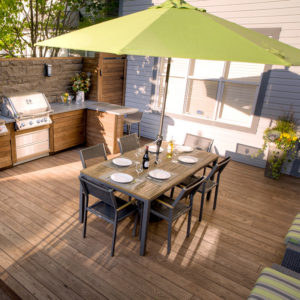 Luxury homes are often designed with beautiful outdoor living spaces to give homeowners the ability to extend their usable square footage. If you're considering building a luxury home in Connecticut, we know you'll have strong feelings about your porch or patio area.
When it comes to outdoor living areas, the sky's the limit! From outdoor kitchens to fire pits and putting greens, luxury modern home builders have become masters at creating unique outdoor living areas that are meant to wow guests and serve as functional areas to host, entertain and relax.
If you're looking for ways to create luxurious outdoor living areas in Connecticut in 2023, you've come to the right place. Here at Russin, we supply only the best products that withstand the elements while bringing functionality and beauty to any home design.
To help give you some inspiration for your future renovation project, we've gathered five unique outdoor living areas and the materials you'll need to build them correctly. Let's dive in!
Decking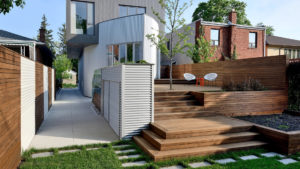 No luxury home is complete without a luxury deck, and no deck is complete without the best decking materials on the market. Whether you're looking for responsibly sourced natural hardwood, grout-free porcelain tiles, composite boards or something a little exotic, we've got you covered!
Porch Flooring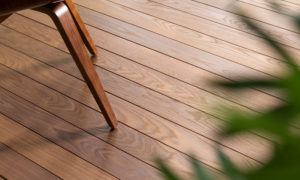 Obviously you won't have a porch without porch flooring but once you start shopping around, you might be surprised by the number of options available. Whether you're working with a builder, contractor or just by yourself, we have the porch flooring materials you need to complete the job. Our team can help determine the right product that will give you the looks and durability you need.
Railing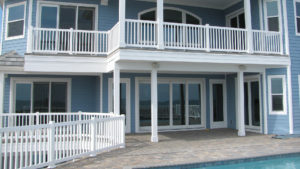 Railings are no longer just a safety feature — they're now a must-have feature for any outdoor space. Our railing systems are the best on the market, and we have an array of material options that are durable, weather-resistant and timelessly beautiful.
Siding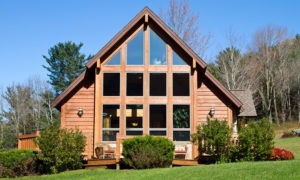 If you're building a luxury home, you also can't go wrong with luxury siding, a must-have outdoor feature for new homes built in the Northeast. If you're searching for the traditional log cabin look or something a touch more modern, we've got you covered with our incredible line of siding products.
Boards and Trim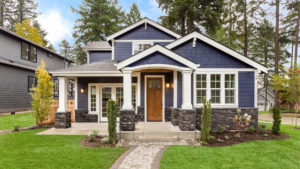 Last but not least, no home will look truly finished without exterior boards and trim. If you're looking for boards and trim to add to your Connecticut home development project in 2023, you've come to the right place!
Create a Luxury Outdoor Space for Your Next Project with Russin
Building a luxury home in Connecticut is a large undertaking, but with the right materials and team, it can certainly be done—just make sure you don't forget to include a stunning outdoor living area.
Whether you're looking for decking materials, railings, outdoor siding, boards and trim, or porch flooring, you've come to the right place. At Russin, we specialize in bringing your luxury outdoor spaces to life.
Contact us today to learn more about our world-class line of building materials!