Russin Rebrands
New Web Site, Logo Design Herald New Generation's Leadership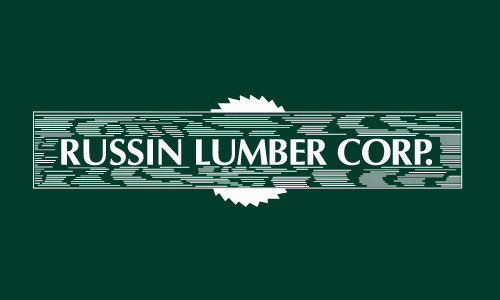 MONTGOMERY, NY: Russin Lumber has announced a rebrand, with a vibrant new logo and digital footprint designed to recognize the evolving needs of today's building materials industry. While the Russin Lumber name will continue to be used officially for corporate purposes, the company's customer-focused branding will go under the simpler identification of Russin.
 "The building materials industry is undergoing significant change," said Jordan Russin, co-President for the company. "While it's critical that we remain true to the customers and core business principles that have guided us since 1957, we must also recognize that in today's environment, product selection for most projects begins online. Our branding will now reflect the needs of the broader consumer base our industry serves, while still offering our customers the products and services they've always appreciated."
Russin will use the new branding to help attract decision makers to the company's products, bringing its customers value by working through the product selection process with architects and end users. With a bolstered online presence and more consumer-centered branding, the company hopes to bring business to its dealer base by helping end-users and specifiers to make the best product decisions for their projects.
Russin Lumber is a manufacturer and distributor of building materials covering 13 Northeast and Mid-Atlantic states. The company owns and operates manufacturing and distribution facilities in Montgomery, New York and Coronel, Chile.