Why Is Factory Oiling Important?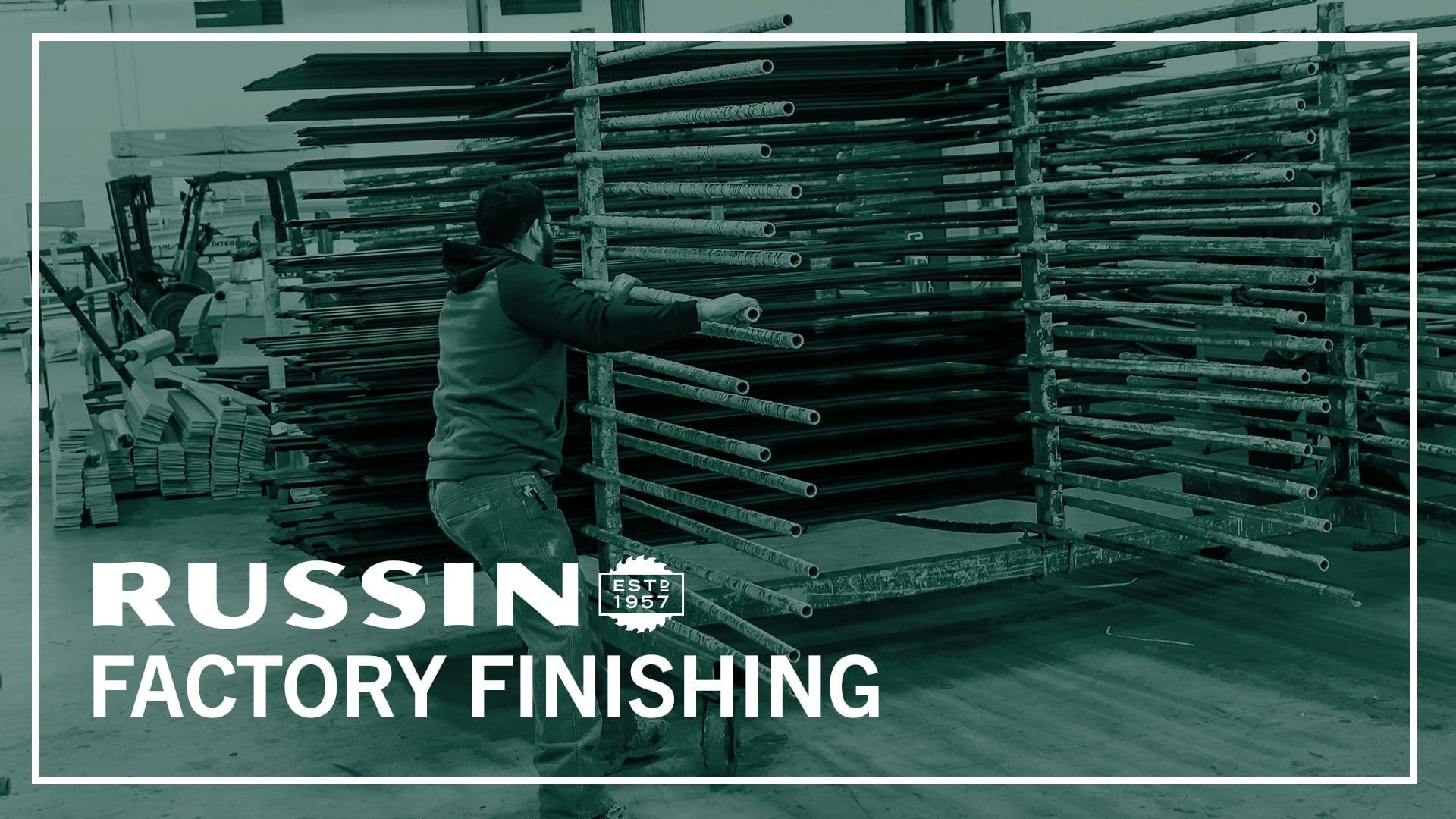 Every Summit Rainscreen Systems product is custom-oiled by Russin Factory Finishing. With semi transparent stains, clear coats, and opaque finishing options- we coat dozens of other wood cladding products at Russin, too. But why is this a necessary step?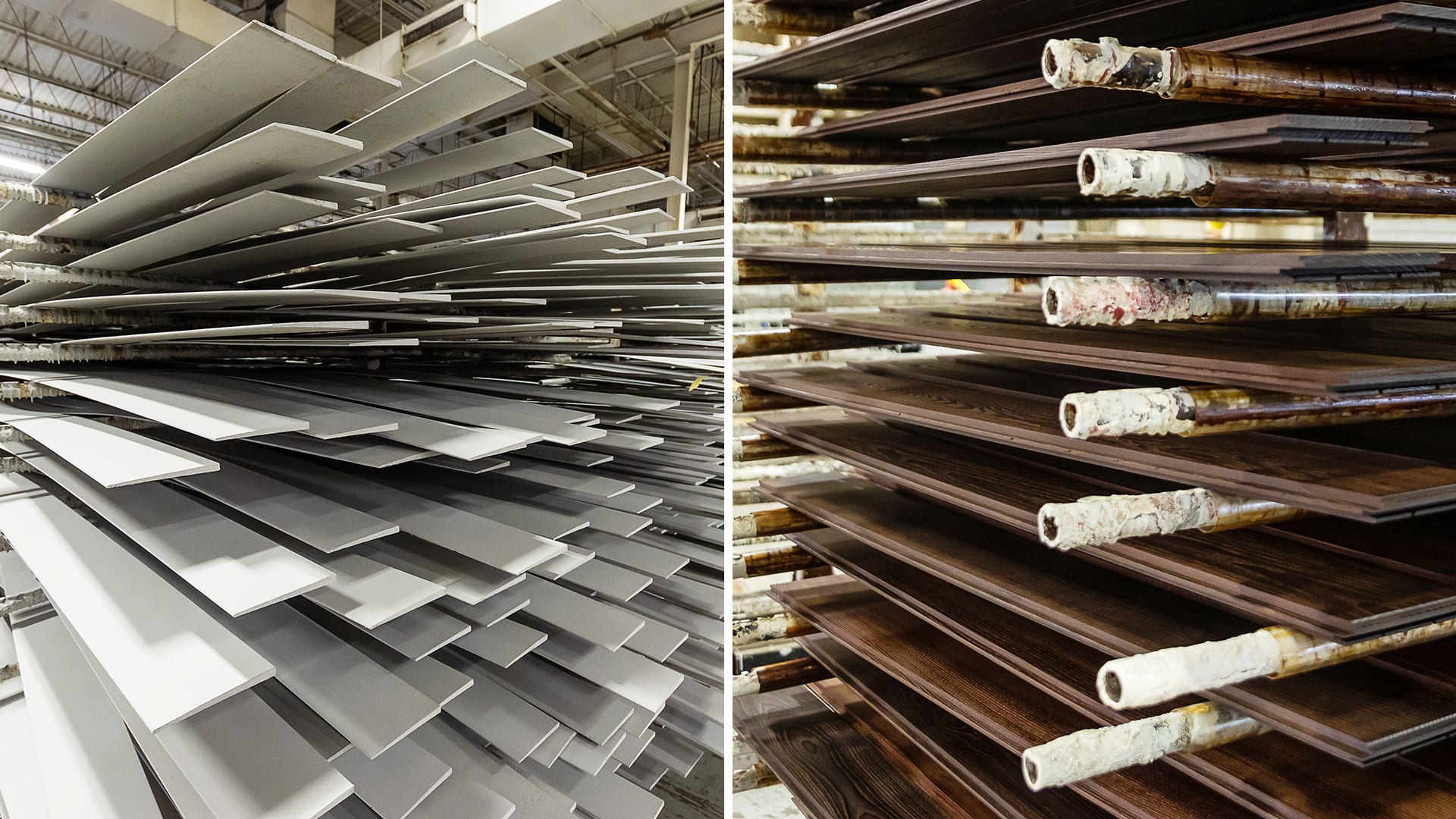 Finishing Does Not Just Equal Color
Most people believe finishing their wood is as simple as adding color. While it most certainly can provide that, the finish as well as the application method involves so much more than imparting tone. The finishing process creates a protection system for the wood, and if done correctly, it can help wood cladding and decking to last long after installation.
In the Northeast, exterior wood products endure major swings in temperature and humidity throughout the year. This cycle causes wood cladding (and the wood framing and sheathing behind it) to swell and shrink. Additionally, humidity and wind-driven rain can get behind wood cladding, and if the wood is not well protected, it can migrate back into the wood fiber. This can degrade the wood over time and ultimately cause rot. Quality alkyd-based coatings penetrate the wood substrate to the core, making the wood more supple and protecting the product as it ages.
In traditional construction, wood cladding was applied over framed and sheathed buildings, then the face of the wood received a coating in the field. While this would impart color and may initially look great, these coatings start to break down quickly because it only protects one side of the wood. Over time, moisture behind the cladding could migrate back into the wood fiber, causing the coating to degrade and possibly even to peel or crack. This moisture would also be the ultimate source of rot and fiber degradation.
A Critical Step
Regardless of which wood cladding system you ultimately choose, whether you want the wood grain to shine through or an opaque finish in a solid color, having your wood factory finished is a critical step in protecting your cladding investment. Further, this step is likely a money-saver: factory applications of coatings are generally cheaper than the labor costs of hiring a painting crew to finish in the field. Additionally, there is a big savings in maintenance costs as the project ages since you won't have to recoat the cladding nearly as frequently.
Summit products are oiled on all four sides in a temperature-controlled factory environment. Our system ensures the coating will perform to its best- We use high-performing alkyd oils that penetrate the wood, apply these oils to all four sides, and use specialty equipment to ensure even, steady application of your desired finish across every board. This means the best possible protection of the wood, the longest longevity of color, and the maximum durability for the wood fiber. When combined with the rainscreen clip holding the wood up off the wall for moisture drainage, Summit is a system that was engineered to withstand the test of time, in some of America's most challenging climates.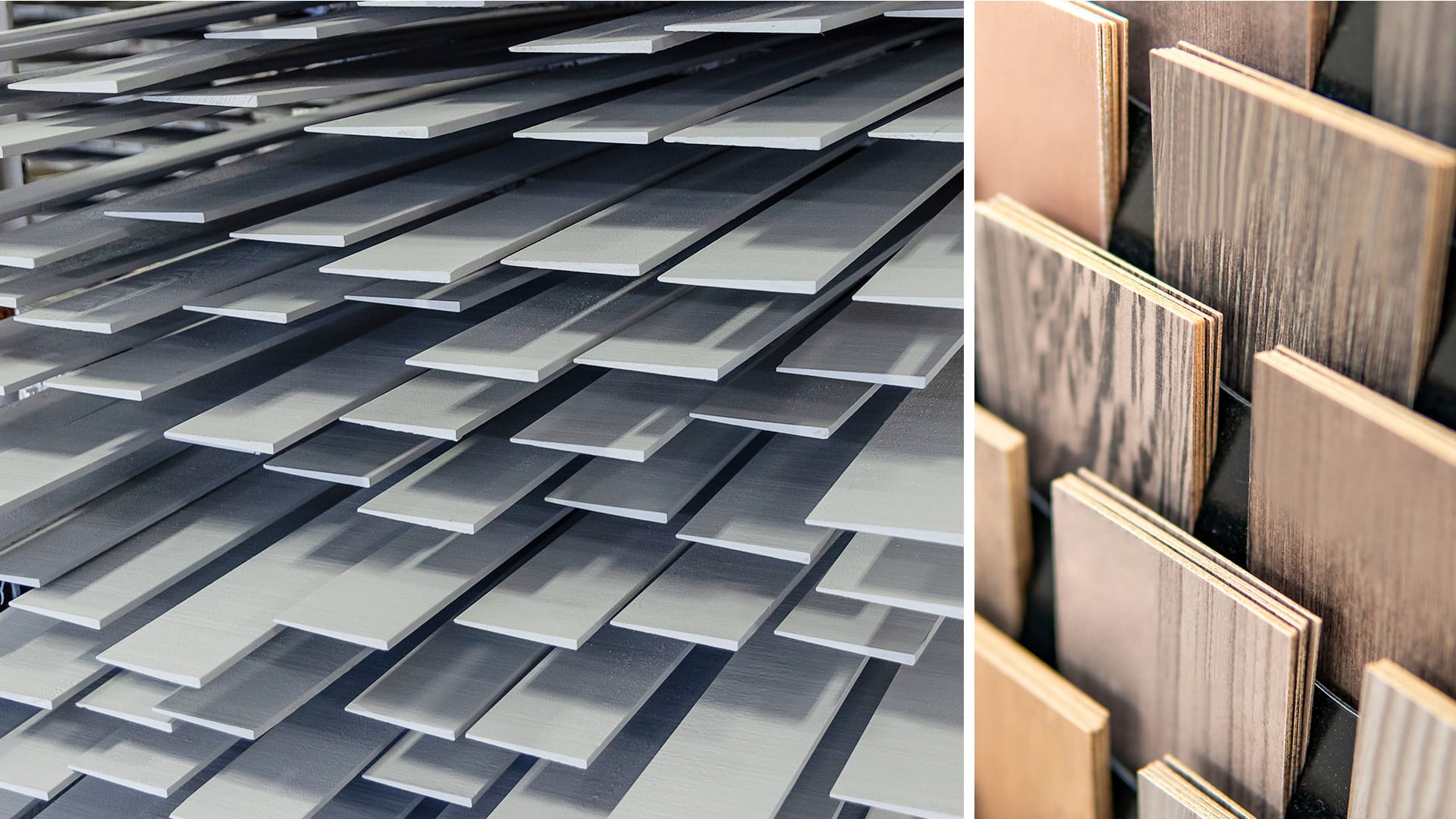 Superior Protection and Style
Aesthetic options in wood finishing are virtually limitless – by exploring the different wood species available, unlimited profiling options in our mill, and the seemingly endless array of color and opacity choices, we can work with stakeholders to customize virtually any wood cladding façade. That said, Russin will always start with a focus on protection and longevity, and factory-applied coatings are the key to long term success with any wood cladding project.