The New Landscape for Western Red Cedar: An Interview with Brent Stuart, Lifelong Western Red Cedar Champion.

These are turbulent times for anyone in the Western Red Cedar business, and uncharted supply waters for consumers considering using this famed wood species for projects in their homes. To share a better understanding of the market dynamics, we interviewed Brent Stuart.
Brent manages the cedar business for Russin, one of the US's largest distributors of Western Red Cedar, servicing 13 Northeastern and mid-Atlantic states. Brent is a native British Columbian, headquartered in Vancouver. He has 40 years in the industry centered around his specialization in the Western Red Cedar market. Brent's thoughts are reprinted below:
What's going on with supply in Western Red Cedar? Is this all really a Covid thing?
Brent Stuart: It's everything. We've had unbelievable weather conditions, from record high temperatures and forest fires to record rainfalls this autumn. Add to it the destruction of infrastructure caused by the fires and mudslides and there has been a major disruption in our supply lines. These delays have pushed production that could have been happening in the fourth quarter of last year to Q1 or even Q2. Things are going to be incredibly tight for at least the first half of this year.
What about clears? All we hear in the states, outside of everything you already outlined, is about the Canadian government's agreements with the First Nations to defer old growth logging. Is this really an impact and will it disrupt supply?
BS: Clears are just going to be especially tight. There's still some around, but prices continue to escalate, and some mills are selling what little they have in an auction: it simply goes to the highest bidder and raises prices even further. This is forcing us to look at alternative species: Yellow Cedar, Fir, maybe a bit of Hemlock, and engineered Western Red Cedar products such as what we're seeing from The Vale.
Are these engineered products really being accepted?
BS: Absolutely. For wides in both clear and knotty products, we're seeing edge-glued products being used in exterior applications throughout the Western US. Very soon they'll gain acceptance in our market. Even the classic Haida Skirl product is being offered engineered today. Products like this simply extend the resource – when you look at an engineered product like The Vale, you can get 10 veneers out of what would have historically been one blank.
So what's happening with bevel siding?
BS: It's a simple supply/demand equation: that clear fiber can be utilized in other ways to provide better return for the mills. When you can take a cedar cant and make 6×6 out of it for $8000/m or do a lot of processing to make it into bevel for half that money, it's an easy choice for a producer. Mills only have access to so much fiber and they need to maximize their return on the fiber they do have. 1/2×6 knotty bevel may make a comeback in the market as a result, and other competing products will continue to capture market share. Consumers looking for old growth VG bevel are simply going to have to reckon with longer dollars for these products.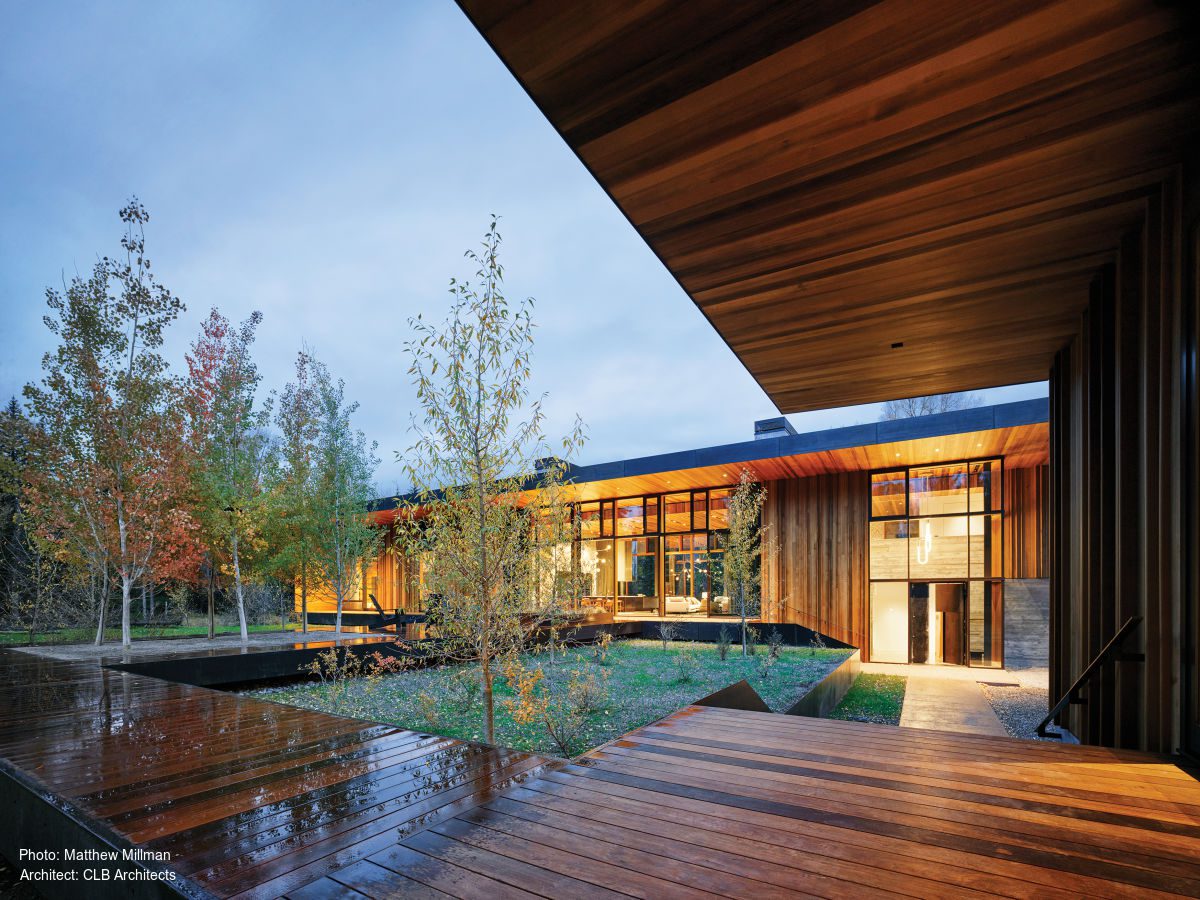 So what advice would you give to dealers who supply Western Red Cedar, and to the consumers who love the product? Is it just time to move on to other things?
BS: It's just time to get creative. We need to think about each project from a more holistic approach – consider the aesthetic, the budget and the timeline rather than simply responding to the inquiry as presented. For instance, if you're asked for VG paneling, we can offer that, and we may find the consumer values the material over the higher cost. But we should also be offering a mixed grain option, and an engineered option, maybe even some Hemlock or Fir. There's lots of ways to think about these projects aside from feeling forced to provide exactly what's been requested. Often we may be doing customers a favor by introducing cost-saving products they may never have considered.
Anything else we need to keep in mind?
BS: Just that the reality of business in the Northeast is this: when the weather breaks, activity will surge, and demand will greatly outweigh supply. Cost and availability assurance is everything – to add to everything stated above, transportation is only becoming more expensive and less reliable. Everything only goes up in price and gets scarcer from here. To that end, fortune favors the bold – smart dealers are getting in front of the demand now and not expecting a hand-to-mouth strategy to be effective. When the wood your customers consume is available, lock it down, and then mark your pricing to the inevitably rising market.