Why Choose Russin for Western Red Cedar?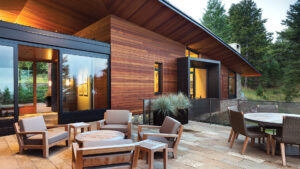 We realize you have choices. When choosing a vendor for your Western Red Cedar program, why consider Russin?
We're cedar experts. In an increasingly diversified world, Western Red Cedar is a specialty product today – most distributor salespeople are generalists. Since cedar is such an important part of what we do, our people are industry-leading experts in cedar products. We don't dabble in cedar between composite jobs…we eat, drink and sleep this stuff.
We're led by a cedar guru. Our Western Red Cedar business is headed by Brent Stuart, one of the leading cedar experts on planet earth. Brent's spent his entire 40+ year career focused exclusively on the Western Red Cedar business, and he's based in Vancouver, BC – he doesn't call the mills, he meets them for lunch or a hockey game. And when the mills need to know what the market is demanding, or how to grade a new run, or what the dealer community will readily accept, they call Brent. And you can call Brent too. There's no one on the planet more passionate about Western Red Cedar.
We keep the deepest sku assortment in the Northeast. Most of our competitors have regional distribution centers that stock only the most important skus for that market. Since we service 13 states out of one location, we have the products required for our entire trading area – from Bangor to Baltimore, and from Buffalo to Boston. 38 different sizes of bevel siding. 30 paneling items. Boards, decking, dimension, timbers, fencing…it goes on and on. Clear grades. Knotty grades. Smooth face. Rough textures. And then some!
We do it all in-house. With an on-site mill shop and factory finishing facility, we can help you to say yes on your customers' behalf, and to add value to sell a better product. Need a funky pattern? We can do that. Your customer is finishing the cedar for better longevity and aesthetic performance? Let us handle the finish at Russin Factory Finishing – the end user will receive a better, longer lasting product, the builder will attach his name to a product that's finished perfectly according to cedar association guidelines, and, typically, there's a savings compared with field finishing. We're here to help you say yes, so that you land more jobs, delight more customers, and supply projects worth remembering. There are lots of reasons why Russin should be your first choice for cedar products. If you take one thing from this, remember: when it comes to cedar, stop fussin'. Call Russin.
About the Author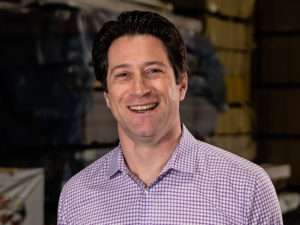 Jordan Russin is the 3rd generation Co-Owner and Co-President of Russin. His passion for the lumber industry, custom homeowners and architects, and the Russin team knows no bounds. When he's not working you can find him skiing with his family, climbing mountains, or with his nose buried in a book.