Home Renovation Ideas in Bethesda, MD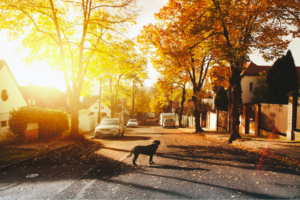 Creating a modern and stylish space in a Bethesda, MD home can be a labor of love. However, from color choice to furniture selection, putting it all together can often seem overwhelming.
Fortunately, there are plenty of fresh ideas that can transform a home from dated to modern in no time. At Russin, we've seen a lot. So we put together our top tips and tricks for creating an aspirational home in Bethesda that is not only on trend but uniquely tailored to personal tastes.
Living in Bethesda, MD
Bethesda, MD is known for its vibrant neighborhoods in the heart of Montgomery County. With its varied blend of modern and traditional architecture, Bethesda's suburban atmosphere is a delightful change of pace from bustling city life.
The region is characterized by hot, humid summers and cooler winters with mild temperatures year-round, which provides plenty of opportunity to explore the outdoors in any season.
Modernizing Your Bethesda, MD Home
Bethesda offers beautiful townhouses, condominiums and single-family homes, each unique in its own way. From classic American Federalist style to Neoclassical designs with ancient Greek influences, Bethesda showcases an array of distinctive styles across many beautiful suburban developments.
Popular Remodeling Projects for Bethesda, MD
There are multiple motives for remodeling your home, including:
Making it more visually appealing
Ensuring the safety of your property following a major weather event
Adding value to the residence in preparation for its sale
Customizing it to your personal tastes after purchasing it
According to an article in Home Advisor, the average cost of a remodeling project in Bethesda, MD will range between $17,945 and $78,438 in 2023. For such a serious investment, you'll want to be sure to use the most qualified contractor and the best materials.
Taking on a project like this may be intimidating for beginners. Therefore, it's important to consult professional contractors who know the area's building codes and can ensure quality workmanship throughout the renovation process.
Before you commit to having your home remodeled, it's important to get some inspiration! Let's take a look at some popular remodeling projects that could help update any Bethesda home.
Update the Kitchen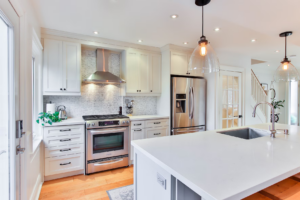 Renovating your kitchen is an exciting task. It can be overwhelming to decide what updates to make, but freshening up the kitchen will add both visual appeal and increase the resale value of your home. New countertops, updated cabinets, sleek appliances and innovative lighting fixtures can all help create a contemporary feel that allows residents to feel that their home reflects their style.
Another way to add flair and charm to your kitchen is to install new trim boards around the baseboards, doors and windows, and along the edge of the ceiling. Standard trim sizes in modern homes are usually only 3 ½ inches to 5 ½ inches wide. Older architecture often used wide lumber stock from the sawmill to provide a more majestic look for their homes.
Consider installing boards 8 to 24 inches wide to regain that classic look.
Finish the Basement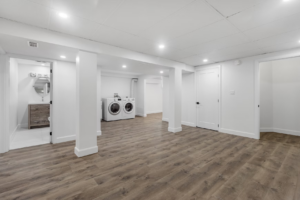 Finishing the basement of a home can greatly enhance its value and give the homeowner much-needed extra living space without structural changes. Finishing a basement can start with the basics, such as putting down flooring, installing insulation and ensuring that any moisture issues are properly addressed.
From there, homeowners can design an inviting space by adding furniture and lighting, tasteful paint colors, attractive carpets or rugs, as well as pine or cedar paneling on the walls or ceilings. A finished basement in Bethesda will surely be appreciated by family members looking for space to relax or for entertaining guests.
An investment in renovating the basement can add value to both your living experience and your property itself!
Replace the Roof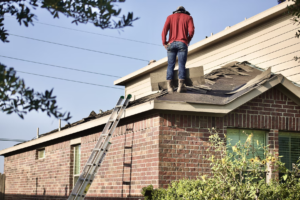 Replacing your roof is usually a wait-until-necessary task, but with the right knowledge and research, it can be a productive and successful endeavor. When evaluating your current roof, you should consider its age, material, and monthly energy usage.
If the roof has exceeded its lifespan or is made of low-quality materials, it might be time to consider replacing it. It could significantly reduce your monthly energy expenses while increasing the value of your home if you choose to sell in the future.
Newer materials provide improved insulation that more effectively blocks out hot and cold temperatures depending on the climate you live in. This allows comfortable living spaces all year round at minimal costs.
Install Energy-Efficient Features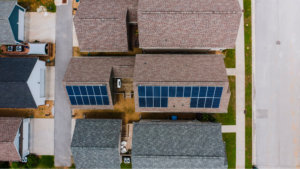 Planning for energy-efficiency during a modern renovation is a great way to reduce utility costs, protect the environment and make your home more comfortable. Small touches like LED light bulbs and motion sensor lighting can be cost-effective ways to introduce more energy-efficient lighting solutions in your home.
Installing double-paned windows helps insulate against heat loss, but also reduces exterior noise levels, to create a peaceful interior environment. Where possible, look for ENERGY STAR-qualified products to upgrade appliances such as fridges and dishwashers. These higher-efficiency models help keep energy consumption low while improving their lifespan and reducing the need for repair or replacement.
Taking advantage of renewable energy sources such as wind, solar and geothermal sources can provide significant savings over traditional heating and cooling methods. The distinction between modern renovations done now versus those done fifty years ago is clear: energy-efficient upgrades make all the difference!
Upgrade the Bathroom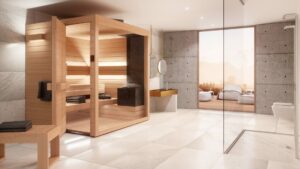 Upgrading your bathroom can be a great way to add both luxury and functionality to your home. From changing the paint and fixtures to installing high-tech features such as surround sound, heated floors or even a sauna, there's no shortage of ideas for transforming the average bathroom into an oasis of relaxation.
Investing in quality materials is important not only for aesthetic value but also for long-term durability. Consider splurging on new luxurious tile, countertops, cabinets and ceramic or marble flooring that will last for decades with minimal upkeep required. Ultimately, a renovated bathroom can help make your house a home!
Landscape the Yard
Landscaping the yard is a great way to modernize the home. From installing seating areas to planting colorful flowers that draw in wildlife, there are many ways to make the exterior of your home stand out. There are also numerous ways to save energy with landscaping. For example, adding strategic shrubbery or trees improves natural shading and decreases reliance on air conditioning.
Reinvigorating your outside spaces will also add more individual character to your living space and create inviting spaces that everyone can enjoy!
Paint/Redo the Exterior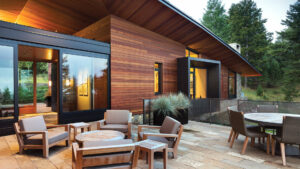 Remodeling ideas for the exterior of your home are only limited by your imagination. The first projects that usually come to mind are adding/rebuilding a deck and replacing your siding.
Here at Russin, we are light years ahead of the competition by offering the highest quality deck and siding products on the market. Let's take a closer look at how our offerings can upgrade a home's exterior.
Building a Deck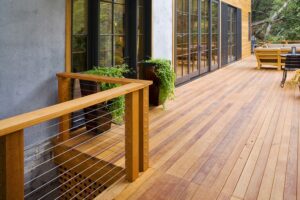 20 years ago, the most popular wood used to construct a deck was pressure-treated southern yellow pine. While still popular today, it cannot compete with the natural beauty, strength and resilience of hardwoods. Your options today include IPE, Cumaru, Tigerwood and others.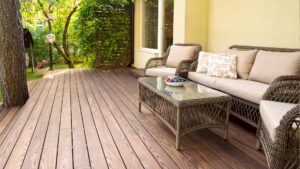 In addition to hardwoods, heat-treated lumber by Thermory offers the beauty of native Ash that will last 25 years with chemical treatment. Plus, Dekorators has you covered whether your style is traditional or modern — their contemporary mineral-based composite (MBC) technology makes for eye-catching decking options.
Add a Patio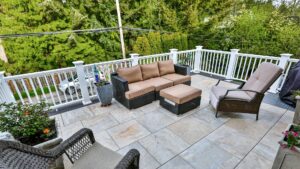 Does a standard concrete patio sound boring? We understand. Introducing Mbrico, a revolutionary, comprehensive and ready-to-install grout-free deck tile system that offers an unprecedented alternative to wood, composite or wood-lookalike boards. Crafted from premium Italian porcelain stoneware, these tiles are perfect for all kinds of interior or exterior applications.
Mbrico tiles are strong, cost-effective and beautiful — everything you could ask for from the ideal decking material! If you've been searching for something special that stands out from more traditional materials, consider Mbrico your go-to choice for durable and stylish outdoor flooring solutions.
Replace your Porch Decking and Ceilings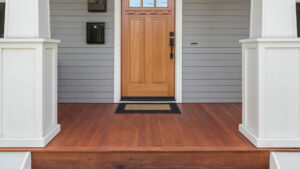 Our Exotic Hardwood porch flooring boards are harvested from our trusted partners across the world, who ensure only the most sustainable and highest quality lumber is used. Experience a unique combination of luxury and comfort in your own home with our exotic wood floors for your porch.
If you're searching for a porch flooring material that exudes a modern craftsman-style feel, look no further than Douglas Fir. This wood is both durable and simple to work with. It holds screws and nails well and accepts paint or stain without issue.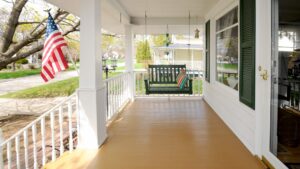 Not only is Douglas Fir known for its reliability, but also its beautiful aesthetic. Our clear vertical grain porch flooring has an elegant surface perfect for any design scheme while offering tongue & groove profiles to make installation painless.
The Ultimate Remodeling Project – Upgrading Your Siding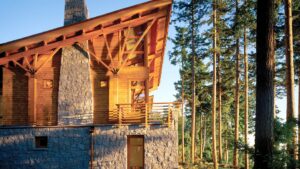 Upgrading the siding on your home is not just a matter of choosing from a few different vinyl options. At Russin Lumber, we carry wood and composite siding options that will make your home the showcase of the neighborhood.
Choose from the following:
Unlock Your Home's Potential with Russin's Wood Decking and Siding Options
Here at Russin, our top-of-the-line wood decking and siding options will empower you to unlock the full potential of your home.
Contact us today for more information on our complete line of building material