The Best Decking Material for Greenwich, CT Homeowners
If you live in Greenwich, CT, you need a durable deck that can withstand the region's hot summers, cold winters and salty humidity that comes from being part of a waterfront community. 
As deck material experts who have supplied thousands of feet of decking to Greenwich, we have strong opinions on what works—and what doesn't. 
Though composite decking is popular, exotic hardwoods like IPE, Cedar, Tigerwood and Cumaru are affordable, all-natural, finished to perfection and will last for years. These hardwoods are chosen for their durability, but can they compare to composites? Composite or exotics — which is right for your Greenwich home?
The Type of Climate Greenwich, CT Experiences
Greenwich, CT enjoys four distinct seasons with a temperate climate, from warm summers to cold winters. During any given period in the year, temperatures can range between 10°F and 91°F on average, but typically fall between 24°F and 84°F. Though the average climate is not severe, it will still prove to be a test of your decking.
Best Wood Decking Options for Greenwich, CT
Wood decking is not limited to the standard selection of pressure-treated yellow pine found at most lumber yards. The discerning customer wants to know what their options are and what the long-term effects of each decking type will be.
Black Label Decking
Black Label™ is the pinnacle of hardwoods sourced from nature. The boards are chosen using meticulous quality standards and sustainability practices. Every board is selected for its stunning appearance with zero defects, which is a perfect combination of natural beauty and strength to last in your project. 
With Black Label, you can now bring the highest-grade lumber into your space. These beautiful decking planks are available in either a smooth edge for surface nailing or grooved for use with hidden fasteners. The lengths are 8 feet to 22 feet in even increments only.
IPE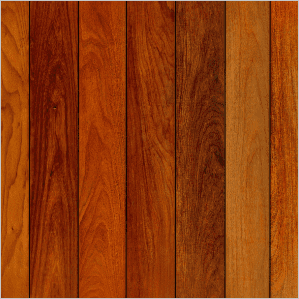 Ipe decking is an exotic hardwood decking option that is dense and impervious to rot, decay and insects. It can easily last for 30 years or more if properly installed and maintained.
Island Decking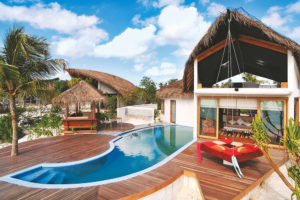 Create your own outdoor getaway with exotic Island Decking. Featuring an enviable deep reddish-brown color and dense, fine-grain composition, this beautiful hardwood gives you the quality you need at a price that won't break the bank! 
Perfect for decking applications due to its strength and durability, Island Decking is responsibly sourced directly from our trusted partners in Malaysia, so you can expect reliable beauty every time. It is available in both a 1-inch x 4 inches and 5/4-inch x 4 inches radius-edge configurations.
Western Red Cedar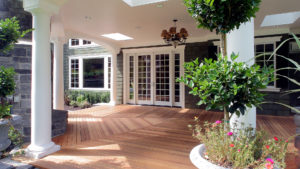 With Western Red Cedar decking, you can experience the beauty of natural wood combined with industry-leading durability. Its striking color and refreshing aroma have made Cedar a popular choice inside the home for decades but it's a phenomenal choice for exteriors as well. Cedar boards tend to stay flat and straight, which make it ideal for decks due to its structural stability, while still being incredibly lightweight and long-lasting.
It's no surprise why this is one of the most popular materials used in outdoor projects across the country. WRC boards are available in radius or square edge in 5/4 x 4-inch widths or 5/4 x 6-inch widths. Russin carries these boards in clear or knotty grades and in random, even lengths
Best Composite Decking Options for Greenwich, CT
Composite decking is a man-made decking material composed of recycled plastic and wood fibers. It has the look of real wood but does not require sanding, staining or sealing like traditional deck materials. Composite decking is ideal for homeowners who do not want to spend time maintaining their deck, as it requires minimal maintenance over time.
Thermory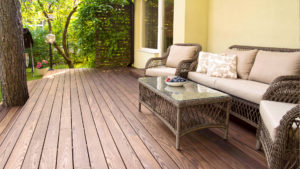 Thermory is not a true composite, but rather a heat-treated wood product that provides all the benefits of composite decking with wood's natural appearance. Thermory's thermal modification process produces deck boards with exceptional rot resistance, which will last 25+ years. Each board is carefully milled and comes equipped with user-friendly solutions like JEM Joints for easy installation. 
Crafted from sustainable wood harvested directly from naturally replenishing forests, Thermory offers a luxurious real wood deck that stands the test of time both aesthetically and durability-wise! Available in "Grooved" or "No Groove" and in standard stock sizes: 1 inch × 4 inches, 1 inch × 6 inches, 1 inch × 8 inches, 2 inches × 4 inches, and 2 inches × 6 inches.
Deckorators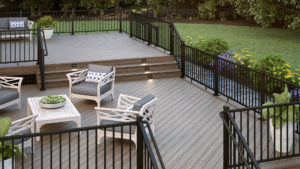 Deckorators® composite deck boards are the perfect combination of performance and design. Our mineral-based composite (MBC) technology provides a longer-lasting, low-maintenance deck with virtually no thermal expansion that can be personalized to match any lifestyle or decor. We also have Deckorators wood-plastic composites for those looking for an economical yet long-lasting option. 
With these options in hand, you will get all the beauty you desire without breaking the bank! Available in grooved or square edge with variegated or enhanced traction surfaces, these boards are sold in 12-foot, 16-foot and 20-foot lengths.
Introducing Porcelain Deck Tiles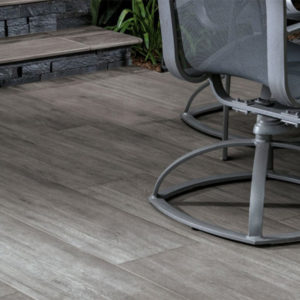 The revolutionary Mbrico deck tiles take an entirely novel approach to reliable, visually appealing outdoor flooring. This grout-free system is hassle-free and comes ready to install right out of the box. Not only that, these beautiful porcelain tiles bring strength, ease of use and affordability!
Made from exceptional Italian stoneware to mimic concrete, stone and wood, this porcelain tile is suitable for any indoor or outdoor setting. If wood composite boards are not what you're looking for anymore, then Mbrico porcelain tiles have all the features you need in one gleaming package. 
Mbrico can be installed over wood, concrete, on a rooftop and in other applications. The tiles are either 12 inches x 24 inches or 24 inches x 24 inches.
Get the Perfect Decking Solution for Your Home in Greenwich, CT From Russin 
At Russin, we understand the different needs of our customers when selecting decking options for Greenwich, CT homes. We have an extensive selection of decking materials that are perfect for the region's climate and provide superior performance, quality, finish and color options. 
Contact us today and let our experts help you find the perfect decking material for your home!